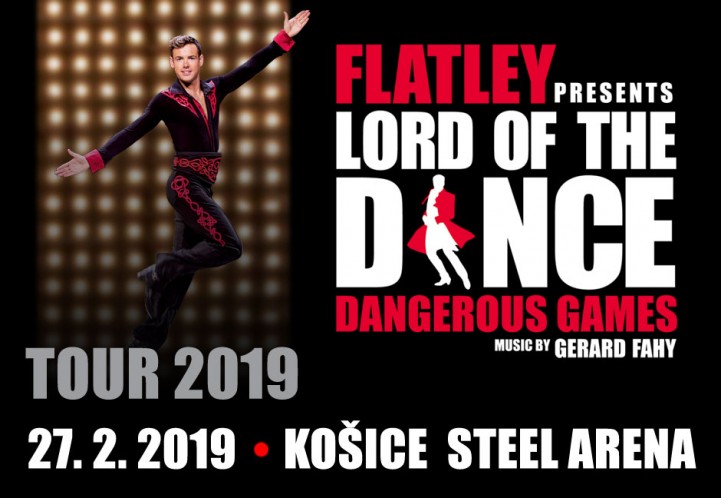 The famous and unique Lord Of The Dance is returning to the Czech Republic for the twelfth time to enthral the audience once again. During their last tour in 2017, the audience attended in record numbers! A total of seven hundred thousand visitors have seen the show in Czech Republic.
Brand new dance numbers, perfect visuals and sound, a spectacular lighting rig, beautiful costumes, new music by composer Gerard Fahy and 40 of the most talented young artists from all over the world under the direction of dance genius Michael Flatley – that is Dangerous Games.
The performance full of classic "riverdance" routines, so characteristic for Irish dance, culminates in the thrilling duel between the new Lord Dance and Don Dorcha, which leads dynamically to the fantastic finale with a glorious final encore that brings the fascinated audience to their feet time after time.
Choreographer, co-founder of the Lord of the Dance dance group and Irish dance icon Marie Duffy Pask in an interview with Prozeny.cz, explains the phenomenal success of the show:
"I think this performance is incredibly charged with energy. It is appreciated bz a really broad spectrum of viewers, regardless of age or gender. And it is also a cheerful show, people stand up during the performance to stomp or croon to the rhythm. The energy of the dancers is transmitted to the audience. The atmosphere of Lord of the Dance is simply electrifying. I still experience the same feelings while watching the show even today! "
Tickets are available from Ticketportal, Ticket Art and Ticketpro.