Introduces itself

STEEL ARÉNA is the most advanced and the only multipurpose hall in Slovakia. Thanks to efforts made by Civic Association that had restored work on the L. Troják Ice-Hockey Arena after almost nine years, gates of the new STEEL ARÉNA were opened on February 24, 2006. Entire efforts resulted in a modern stall that, as we all hope, will be a city Košice´s pride and will serve to whole public. 

STEEL ARÉNA is located in the city center and includes the Club Hotel, that will be directly interconnected with the hall after completion of the planned reconstruction. Through its capacity of 8373 seats, well built background with restaurant, bars, buffet network, forty VIP lounges and VIP zones, STEEL ARÉNA will offer respectful conditions for Košice´s ice-hockey development that will dominate among other sports, and allows organization of other sport, cultural and social events – mainly exhibitions, concerts, masterships and tournaments; various meetings, congresses and balls.
After 2011 IIHF Ice Hockey World Championship we were hosting the 2019 IIHF Ice Hockey World Championship again.
» click on the picture to enlarge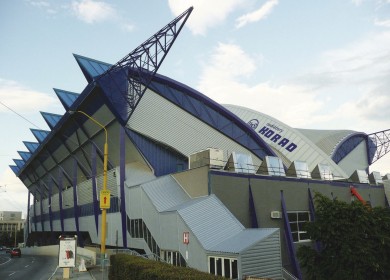 Košická aréna

Civic Association Košická aréna was founded on Oct 29, 2003 through registration at SR Ministry of Internal Affairs pursuant to Act No. 83/1990 Coll. on Citizens Joining as amended, under No. VVS/1 - 900/90 - 22505.
Founding members of Košická aréna were:  Ing. Ľubomír Veme, JUDr.Zdenko Trebuľa, Ing.Pavol Miškov and Ing.Anton Jura.
Košická aréna follows the Association Statutes and is aimed to complete the Winter Stadium STEEL ARÉNA in Košice and develop body culture, sport and ice hockey (first of all) in territory of Košice City and region.
Statutory Body of Košická aréna refers to the Board of Directors, managing the Association activities and acting in its name.  Supervisory Board provides supervision over the Board´s activities and entire Association.
Administrative Board
Ing. Anton Siekel – member and president
Ing. Martin Joščák – member and 1st vicepresident
Ing. Jaroslav Polaček – member and 2nd vicepresident
Ing. Roman Matoušek – member
PhDr. Róbert Schwarcz – member
Ing. Pavol Miškov – member
Ing. Ľubomír Veme – member
Ing. Anton Jura – member
Miroslav Luberda – member

Board of Supervisors
Ing. Zuzana Vodáčková– member
Ing. Boris Farkašovský – member
Bc. Matej Kundrát – member
History

About the L. Troják Hockey Stadium
Hockey Stadium Ladislav Troják was opened in year 1968 as an opened artificial Ice Rink
Season 1963/1964 - Dukla Košice moved to the 1st Ice-Hockey League.
The Ice Rink was covered in the fall 1964
Last match in old arena was played on March 29, 1996 with Dukla Trenčín
Ladislav Troják's Košice stadium is the home of hockey players HC KOŠICE, who have a total of 10 master titles: they are eight times champion of Slovakia (1995, 1996, 1999, 2009, 2010, 2011, 2014 and 2015) and holder of two Czechoslovak titles (1986, 1988 )). Team has been in the highest Slovak competition ever since the 1993/1994 season.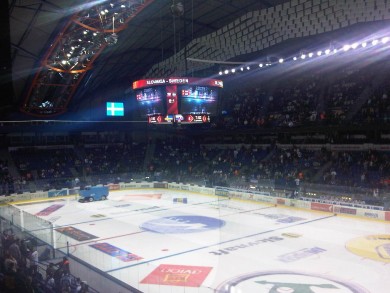 Ladislav Troják
History of ice hockey in Eastern Slovakia is dated in year 1921 and the name - Ladislav Troják, who, as the first Slovak, was wearing a representation dress of Czechoslovakia. Doyen of the Košice ice hockey was born on June 15, 1914 in Košice.
Ladislav Troják played up total 11 league seasons. He represented Czechoslovakia as the first Slovak national during 75 matches and scored 37 times. He attended six ice hockey world championships (1936-1939, 1947, 1948) and won title of World Champion in year 1947 in Prague. He attended the Winter Olympic Games in year 1936 and won the silver medal in the Winter Olympic Games 1948. He was a fivefold master of the Czechoslovak Republic (1937, 1938, 1946-1948) and fivefold master of the Czech-Moravian League (1939, 1940, 1942-1944).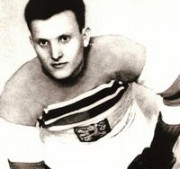 His ice-hockey career and life ended tragically on Nov 08, 1948 during air crash above the La Manche canal.  Together with him, another Czechoslovak ice-hockey representatives died.
A team of ice hockey players was flying to a trip to France and England. Because of various political obstacles, the French offices refused to issue visa to our goalkeeper Jarkovský and back Švarc. Therefore, the team had to separate and travel by two aircrafts. Anyway, the match was played in the Palais des Sports against Racing Club de Paris (4:3). Magazine
L´Equipe wrote about Troják, Stibor and Pokorný in superlatives. Two days later, the team had to continue the trip to England. Players Troják, Štovík and Pokorný didn´t receive the visa and the leaders decided to divide the team to two groups. Ladislav Troják was a leader of the 2nd group, joined by Jarkovský and Švarc. A special aircraft with the players group took off on Nov 08, 1948 at 4:28 p.m. from the airport Le Bourget, at thick fog in London. The aircraft was piloted by war pilot René de Narbonné. Message to the other aircraft team members on prompt transfer from the airport y taxi to Wembley because of commended match was never delivered. Eight players won over Canadian professionals in the Wembley Stadium. According to information obtained from Czechoslovak Embassy in Paris, the aircraft was flying above the La Manche canal and had to return to Paris because of thick fog in London. Unfortunately it never landed in Paris. The first Slovak ice-hockey representative is not among us for very long time but his spirit is still alive. The Memorial L. Troják organized at his tribute has taken place for 26 times since year 1970 and the Winter Stadium bears his name as well.
For the ice-hockey accomplishments during his career, Ladislav Troják was installed
in the Slovak Ice Hockey Hall of Fame
on Nov 30, 2002.