STEEL ARÉNA, in collaboration with HOTEL ARÉNA, Ltd. offers a rental of the playing surface for firms, organizations and companies for the option of organizing congresses, annual meetings, balls etc. Rent is determined
by agreement and exact specifications with
the business partner.
VSE Holding company event



Photo gallery of VSE Holding company event will appear when you click on the photo.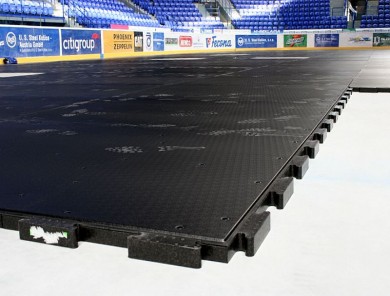 We are able to provide rental of the playing surface throughout the year. STEEL ARÉNA, in cooperation with Omnipack, Ltd. uses special ICE COVERTAN SYSTEMS insulation to cover the surface of the ice ring.
STEEL ARÉNA became the only stadium in Slovakia, which owns this system.
 
Extent of the surface: 1800 m2
STEEL ARÉNA, in collaboration with HOTEL ARÉNA, Ltd. is offering to rent a restaurant (located on the south side) with its own bar
for legal entities and individuals with
the possibility of organizing company parties, business meetings, banquets and other social events. The price of rent is determined after an agreement with the business partner.
Extent of the restaurant: 440 m2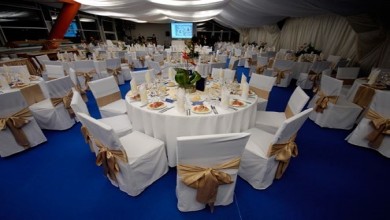 Culinary and catering services in STEEL ARÉNA provided by the company:
HOTEL ARÉNA s.r.o.

Contact:
Anna Gáboríková
 +421 910 106 029
  manager@arenahotel.sk